"Recent discussions about science and mātauranga Māori have highlighted the need for IRANZ members to note our collective support for not only our Māori colleagues but also mātauranga Māori. As a collective, we aim to develop sustainable solutions to the challenges we all face, with an open-minded, inclusive, and bold approach that incorporates values beyond traditional science. In many research facilities, including our members, indigenous and non-indigenous researchers are working in partnership to solve some of these significant challenges. We are committed to upholding the value of mātauranga Māori, and the mana of our Māori colleagues and their marae communities." - Dr John McDermott, IRANZ Chair.
Connections 34 eNewsletter out now
September 2021 The latest IRANZ newsletter is out now. It's a bumper issue full of the latest independent science research news from around Aotearoa NZ.
Read all about:
IRANZ & STEMM - Science, Tech, Engineering, Maths, & Mātauranga

IRANZ members successful in 2021 Endeavour investment round

WSP waterproofing roads to create durable and less costly infrastructure

MRINZ: Blood thinners effective treatment for many with COVID-19

Malaghan: Study finds link between pH balance and allergic skin disease

Mātai: Effects of meth addiction on the brain - pilot study

Cawthron: How seaweed could benefit Aotearoa NZ

Aqualinc: How land is irrigated

. . . And much more.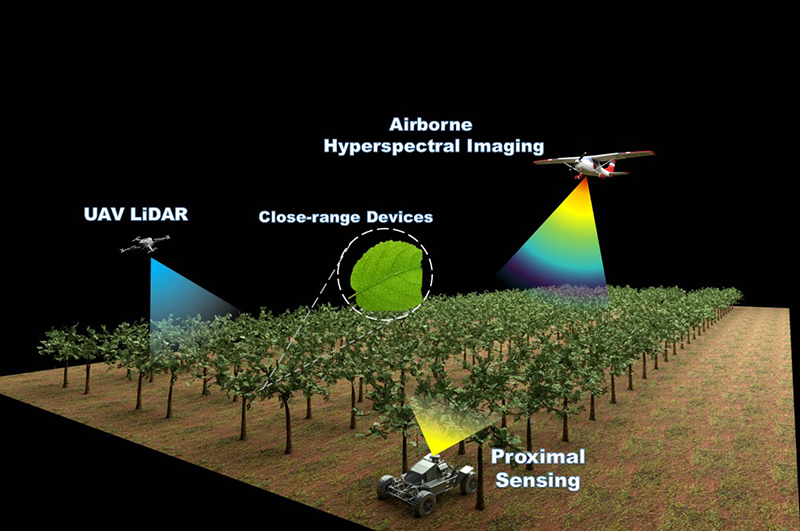 IRANZ members successful in 2021 Endeavour investment round
September 2021: A number of research proposals involving IRANZ members have been successful in the 2021 Endeavour investment round. The Government's Endeavour Fund plays a unique role in the science system through an open, contestable process with a focus on both research excellence and a broad range of impacts. The programme is highly competitive with only around 13% of submitted proposals successful. However, for proposals led by or involving IRANZ members the success rate for Endeavour Fund investment doubles.
A PlantTech Smart Idea programme will develop a rapid, non-invasive, and robust monitoring system to reveal signs of plant stress within kiwifruit orchards. Image: PlantTech Research Institute.
Welcome to the Independent Research Association of New Zealand
IRANZ is an association of independent research organisations. IRANZ represents the collective interests of members by undertaking activities aimed at creating a positive operating environment for Independent Research Organisations in New Zealand.
IRANZ member organisations make vital contributions to a broad range of scientific fields, and offer an important complement to university-based and Crown Research Institute research. Our smaller sizes and greater flexibility provide an environment that is particularly conducive to innovation and end-user engagement.
IRANZ member organisations:
Are 'independent' (non-government owned);
Carry out high-quality scientific research, development or technology transfer;
Have strong linkages with end-users;
Work in a diverse range of settings and subject specialities;
Derive a significant portion of their work from Government research contracts;
Collaborate with universities, Crown Research Institutes and research departments of industrial organisations; and
Having varying governance and ownership arrangements.
Find out more about IRANZ and our members by checking out our News page.